2020 Conservation in Action Tour
CTIC is getting back on the bus, join us in St. Louis!

The 15th annual CTIC Conservation in Action Tour will take visitors to St. Louis, Missouri! Drawing on talent from across the U.S. and around the world, St. Louis is a vibrant hub for agriculture and technology—the perfect place to celebrate 40 years of advances in conservation farming and the diverse people and perspectives driving its future.
Join us on an adventure like none other....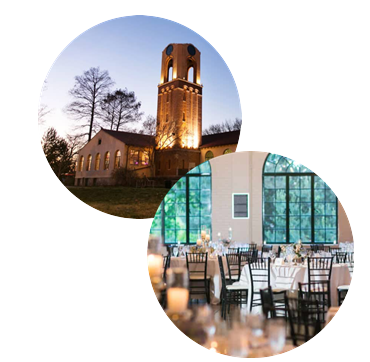 On Monday evening, September 12th, we'll celebrate CTIC's 40th Anniversary, in the heart of St. Louis—Forest Park in the elegant Trolley Room. At the celebration, we'll enjoy drinks, food and the chance to reminisce about the past 40 years (including live and video comments from folks who made our successes possible) and also to be inspired as we hear from today's leaders about the challenges of the next 40 years.
Tuesday morning, we'll tour the Henry White Farm, a demonstration farm owned by the Illinois Department of Agriculture. The farm serves as an outdoor laboratory for research into sustainable agriculture. In addition to research plots, the farm's 94 acres contain wetlands, evergreen and deciduous groves, restored prairie and wildlife habitat. We'll hear from talented field researchers and see trials involving cover crops, tillage systems, and pollinators. This site represents a unique opportunity to see healthy pollinator habitat coexisting with the full breadth of modern ag technology.
After lunch, we'll head to the Donald Danforth Plant Science Center, home to nearly 300 scientists and a launch pad for innovative start-ups. The afternoon program will begin with three expert panels: Soil Carbon, Remote Sensing & Data Science, and Advanced Nutrient Technology. The panels will followed by an Ag Tech Showcase and optional tours of the high-tech Danforth facility. It will be a special, one-time event that you do not want to miss!
We'll finish off the evening with a banquet surrounded by the unique, diverse community that CTIC brings together around its mission to champion conservation technology in agriculture. We'll have a lively dinner speaker (to be revealed soon). Other national leaders are invited speakers throughout the tour, including Rod Snyder (past CTIC board member and now Senior Ag Advisor to the EPA Administrator), Scott Herndon (President of Field to Market), current leaders from EPA's Office of Water, USDA NRCS, and the new USDA Climate Smart Commodities Partnership initiative.
Coming from out of town? Please click here for a speical opportunity to book your room at the official Conservation in Action tour hotel!
The 2022 Conservation in Action Tour agenda is now avaliable, CLICK HERE to view!
*Agenda subject to change