CTIC Director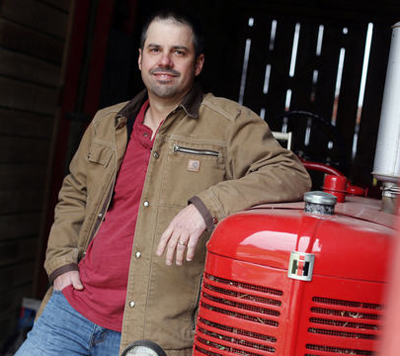 Ryan Heiniger
Executive Director
Ryan Heiniger joined CTIC as the Executive Director in November 2022 and brings nearly 25 years of experience working in the non-profit conservation sector along with a 'tractor seat' perspective as a 4th generation Iowa farmer. As Executive Director, Ryan oversees and leads the team as they carry out project deliverables. He also builds and maintains partnerships to continue CTIC's legacy as a conservation leader. Ryan also serves on the board of directors for Field To Market, the alliance for sustainable agriculture.
Prior to joining CTIC, Ryan served as director of America's Conservation Ag Movement (ACAM) with Farm Journal's sustainability division where he lead all aspects of its state and local projects with a focus on farmer-to-farmer peer networks to accelerate conservation practice knowledge transfer. Ryan also served as the director of agriculture and director of field operations – north region for Pheasants Forever and Quail Forever. In these roles, Ryan created and led the organization's Precision Ag and Conservation Solutions Program which focused on private-sector ag tech partnerships to improve farmer profitability, sustainability and creation wildlife habitat and led a team of 85 staff delivering PF's mission in a 5 state region. Prior to joining PF in 2013 and returning to his roots on the family farm, Ryan worked for Ducks Unlimited for 15 years in several field and leadership capacities.
Ryan has a bachelor's degree in wildlife biology from Iowa State University. Ryan and his wife Nikki are raising their son and daughter as 5th generation family farmers along the banks of the Mississippi River in southeast Iowa.