The History of NARS
The National Aquatic Resource Surveys (NARS) program is an EPA and State/Tribal effort to survey the condition of the nation's waters.
Initiated in 2005, these statistically-based surveys have begun to provide EPA, States, Tribes and others partners with information to provide nationally consistent reports on the condition of the nation's waters, to identify national and regional water quality priorities and to evaluate the effectiveness of the nation's investment in water quality protection and restoration. These assessments report on core indicators of aquatic life and public health using standardized field and laboratory methods and a national quality control program.
The NARS reports provide unbiased estimates of the condition of the broader population of a water resource type based on a representative sample of individual waters selected using a randomized approach. The first cycle of the surveys will establish a baseline and subsequent surveys will allow the Agency to track changes over time and assess the effectiveness of Agency water quality programs.
Read the first article in our series which features a dairy farmer from EPA Region 10.
Links to the National Surveys
Aquatic Resource Monitoring, EPA ORD
This Web site provides information on monitoring of aquatic resources in the US, primarily focused on design and analysis of probability based surveys. Links are provided to other aquatic resources monitoring information available on the internet.
EPA's Environmental Monitoring and Assessment Program
The Environmental Monitoring and Assessment Program (EMAP) was a research program run by EPA's Office of Research and Development to develop the tools necessary to monitor and assess the status and trends of national ecological resources.
R7 Pre-Training Webinar Recordings
Those attending the R7 Tribal Training Workshop September 10-13 should review these materials prior to the event.
New NARS Communication Tool
CTIC is leading an effort, and collaborating with OWOW and ORD, to produce news articles and videos using data from the National Aquatic Resource Surveys (NARS) to describe water quality issues. The objective of this effort is to personalize the NARS findings by telling a story that includes information on water quality problems identified in the national reports and what individual farmers are doing to tackle those problems at a local scale.
CTIC has partnered with Regrow and The Nature Conservancy on the development, testing and application of the Operational Tillage Information System (OpTIS), an automated system to map tillage, residue cover, winter cover, and soil health practices using remote sensing data. While OpTIS calculations are performed at the farm-field scale using publicly available data, the privacy of individual producers is fully protected by reporting only spatially-aggregated results at regional and watershed scales.
OpTIS-based data are currently available for the years 2015 through 2021. The new dataset released in September 2023 uses updated algorithms for croplands in all lower 48 states (CONUS). The data are presented in the context of a two-year crop rotation with options to review by the previous and following cash crop for both tillage and cover crops. Both the OpTIS and DNDC pages include charts and maps to further enhance identification of trends and opportunities to promote the adoption of conservation practices. As with previous releases, all data are undergoing various forms of peer review and may be updated in the future.
On September 27th, CTIC, TNC and Regrow Ag hosted 'OpTIS 4.0: New National Baseline Data for Climate Smart Ag' a webinar covering the new OpTIS 4.0 data. Watch the webinar below:
How to Use the OpTIS Visualization Tool
What is OpTIS?
Want to learn more?
Visit our OpTIS information page.
Phosphorus Load-Reduction Stimulus Program:
PLUS-UP
Background
The Conservation Technology Information Center (CTIC) is leading a new effort to pilot a phosphorus load reduction market in the Western Lake Erie Basin (Maumee, Sandusky, and Cedar-Portage watersheds, see map). Growers within the indicated watersheds are now being sought to participate in this pilot market. The "Phosphorus Load-Reduction Stimulation Program" (PLUS-UP) payments now being offered to growers are intended to help offset their costs for the use of in-field practices—cover crops and no-till—which yield quantifiable reductions in the amount of dissolved reactive phosphorus (DRP) delivered to the adjacent surface water bodies that drain to Lake Erie. CTIC's partner in the program, Heidelberg University, is quantifying the reductions for each participating grower using the Nutrient Tracking Tool (NTT) model and reporting this to CTIC. CTIC will provide cash payments to the grower using funds collected from purchasers of these credits. In the pilot program, Bayer CropScience purchased credits at a rate of $100 per pound of DRP. DRP runoff in the basin averages 0.3 pounds per acre; reductions are expected to be in the range of 0.05 to 0.1 pounds per acre. Based on those estimates, payments for practices in the PLUS-UP pilot program will be $5 per acre for cover crops, $3 per acre for no-till, or $10 for both practices employed together.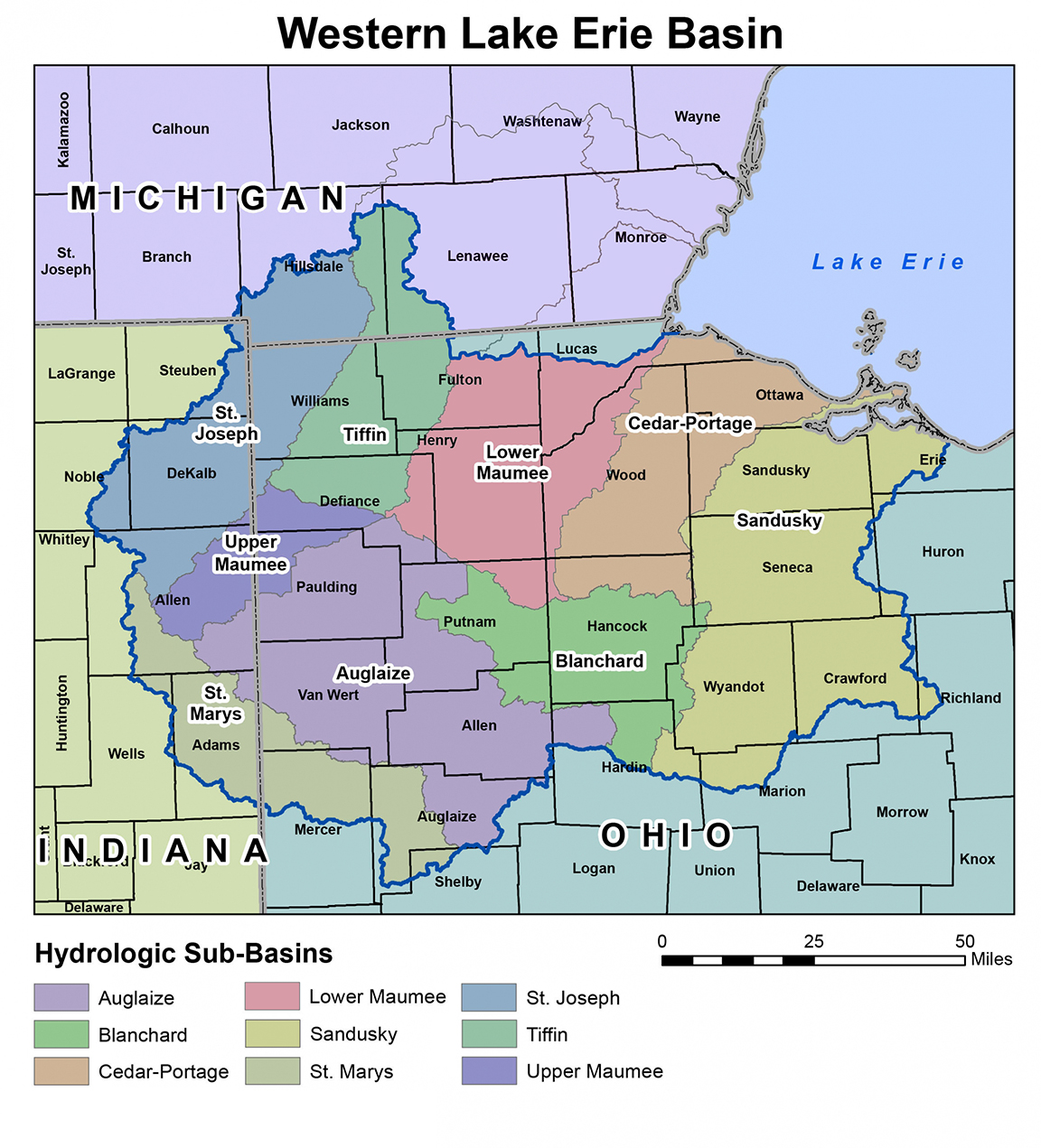 Explore the Program
This interactive story map
, created by the Geospatial Services team at St. Mary's University of Minnesota, provides more details on the challenge, the program, and some of the farmers in the pilot program.
Questions? Contact CTIC's PLUS-UP Program Director:
This project has been funded wholly or in part by the United States Environmental Protection Agency under assistance agreement GL-00E02797 to the Conservation Technology Information Center. The contents of this document do not necessarily reflect the views and policies of the Environmental Protection Agency, nor does the EPA endorse trade names or recommend the use of commercial products mentioned in this document.
---
Connector
The Conservation Technology Information Center, in partnership with The Nature Conservancy and Houston Engineering, is leading development of a new online tool, the Connector, as a key element of a new project selected in September 2022 for funding by the U.S. Department of Agriculture's (USDA) Partnerships for Climate Smart Commodities program.
The overall project is being led by the
Wolfe's Neck Center for Agriculture and the Environment
, which was awarded up to $35 million by USDA to conduct this new partnership pilot. Through their global collaborative, Open Technology Ecosystem for Agricultural Management (
OpenTEAM
), Wolfe's Neck Center will lead an alliance of over 60 national and regional buyers, funders, and organizations to launch and support climate-smart agricultural pilot projects on farms and ranches in the Northeast, Mountain West, and California.
The Connector will allow participants in the emerging and increasingly confusing climate-smart ag marketplace to find one another and conduct transactions. CTIC is partnering with Houston Engineering and The Nature Conservancy on the development effort. The Connector will bring many benefits to producers, allowing them to find buyers for their climate-smart commodities, to find other programs to support adoption of conservation practices, and to find service providers to help implement them. Once producers have registered available climate-smart commodities, the Connector will help buyers find a sufficient number of producers within the supply-shed of their processing or receiving facilities. Similarly, service providers will be able to find potential customers for their offerings. Additional Connector capabilities, including the ability to automatically tap MMRV resources, are planned as later phases of the overall OpenTEAM project.
Development work on the Connector will commence as soon as CTIC has secured sufficient funds to meet its obligations toward the overall OpenTEAM match target. In order to manage these contributions, CTIC has established the CTIC Connector Fund. Contributing organizations giving at least $5,000 to the Fund will secure a one year renewable opportunity to be listed prominently in Connector searches, in a manner of their choosing. This mechanism is seen as key to establishing a sustainable means for maintaining the Connector after USDA funding has ceased.
If interested in learning more about this new opportunity, please contact Ryan Heiniger at
heinger@ctic.org
.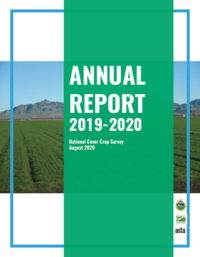 Click here
to read the insight from nearly 1,200 commodity and horticultural crop farmers from across the country on why they do—or don't—use cover crops. Among the highlights of this year's survey results include data on the performance of cover crops during the extremely wet 2019 planting season, including effects on planting date and prevent plant claims, as well as data on the crop insurance programs favored by cover crop users.
The sixth survey from CTIC, USDA's Sustainable Agriculture Research and Education (SARE) program and the American Seed Trade Association (ASTA), is the first to go into detail on "planting green," a practice employed by 52% of the respondents. Among farmers who planted green, 71% reported better weed control and 68% said soil moisture management improved. And despite the record-setting wet spring, yields after cover crops increased 5% in soybeans, 2% in corn and 2.6% in spring wheat.
View the August 19th, 2020 Press Conference launching this year's report.
The Diverse Corn Belt p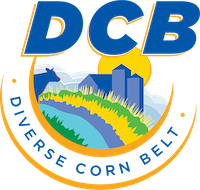 roject—a multidisciplinary project exploring alternative crops, longer rotations, integrating livestock and perennials that could help increase resilience in Midwest agriculture—is seeking farmer input through focus groups and in-field research. The project's 30 partners are exploring diversification at the farm, market and landscape level that can broaden new opportunities for Midwest farmers and rural communities, says Dr. Linda S. Prokopy of Purdue University, who leads the five-year, $10 million project.
The study focuses on Indiana, Illinois and Iowa. The team will conduct research, extension and modeling in all three states.
Prokopy says farmers can participate in the Diverse Corn Belt in a variety of ways, including:
Focus groups, in which producers with a wide range of approaches—from traditional corn/soybean rotations to highly diversified operations—gather to discuss the challenges and opportunities posed by diversification.
Hosting in-field research, allowing agronomists, entomologists, hydrologists and soil scientists to study farmers' existing management systems, ranging from conventional corn/soybean rotations to more complex cropping and/or grazing systems. Host producers will not be asked to change their management; researchers will share and help interpret data produced on participating farms.
Joining Reimagining Agricultural Diversification (RAD) Teams, engaged conversations among producers, agricultural advisors, community leaders, and others. RAD Team members will work closely with the research team—and each other—over the next five years to share their insight on research findings, explore policy implications, and envision what the agricultural landscape of the Midwest should look like in the future.
The Diverse Corn Belt project is funded by the USDA National Institute of Food and Agriculture through an Agriculture and Food Research Initiative competitive grant. Members of the research team represent land grant institutions, federal agencies, and non-profit organizations. CTIC is helping with communications for the project.