Become a Sponsor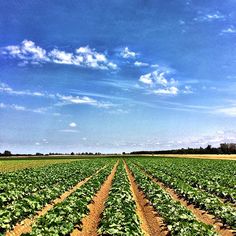 On our 13th annual Conservation in Action Tour, we will be looking at the leading edge of conservation in sunny Sacramento...from edge-of-field practices to soil-building management systems.
Sponsoring the tour puts you front and center with leaders in agricultural conservation - researchers, policy makers, district officials, agency personnel, commodity and environmental group leaders, crop consultants, and top farmers. Sponsors receive national recognition and have the opportunity to showcase products, technology, and equipment.
Contact Crystal Hatfield, (765) 494-9555, for sponsorship opportunities.
Six Sponsorship Levels Available
Diamond, Platinum, Gold, Silver, Bronze, and Copper
Sponsor today! To learn more download the Sponsorship Flyer and contact CTIC to become a valued Sponsor.
SPONSORSHIP
LEVELS

DIAMOND
$10,000

PLATINUM
$7,500

GOLD
$5,000

SILVER
$3,000

BRONZE
$1,500

COPPER
$500

Complimentary Tour Registrations
4
3
2
1
Special News Release
Customized Banner Display
Promotion

Recognition on all social media

Recognition on all tour outreach/news releases

Logo on website sponsor page

Notebook

Welcome letter and logo on inside page

Recognition on Signage
Recognition on T-shirt

Company logo

Company name

Printed Materials in Participant Packets
Opportunity to Address Audience
At a
Meal
At a
Tour Stop
On a
Bus